INTRODUCING

CLUB FAB

- IF YOU HAVEN'T SIGNED UP TO BE ON OUR MAILING LIST - DO IT NOW AND BECOME A MEMBER OF

CLUB FAB

& GET EXCLUSIVE DISCOUNTS EACH WEEK! Go to the Bottom of this page and

SIGN UP!



COME & SEE WHY MORE Magicians



"Just received my FAB Spirit Slates. They're Great!" - Tony Bruno, New York

"Very pleased with my new FAB RABBIT Hat. I will use it primarily to produce a spring animal. You can tell the children that you will produce a rabbit and then produce a skunk or raccoon. Along with the spring animal several silks and a spring bouquet of flowers will fit in the hat.

Thank you!"
Jack Andrews
"Hi Rick. Had a great visit in Colon Friday and enjoyed your shop the most!" - Chuck Ingram

"Love the new FAB JUMBO Zombie! Put it in the show right away. It's so much more stage worthy than the "typical" sized Zombies. And, I believe I'm getting a stronger response with this biggie! Controlling it is oddly easier – everything is slower, more deliberate, I feel like less chance for flash even though the gaff is bigger, plus it is so much more worthy of the stage and I am pretty sure it's getting a stronger response from the audience. Love it! It's a great product. " - Brian Ledbetter

"I just received the FAB Jumbo Multiplying Wands and they are awesome….the best set I have ever seen or used. Thank you for making those available. I have already used them in a show this past weekend. I LOVE them!" - Charlie Fass

"I received the "FRAIDY CAT RABBIT" today - and very Happy with it - all went over well in my Shows! I get as always - Great Service & will recommend FAB MAGIC - it really is "Fabulous" in all words!" Kind Regards - James CONOMY AUSTRALIA

"Hey Rick! I got it! FRAIDY CAT RABBIT IS great! Used it in two shows already" -

-Trent James, Illinois-

Fraidy Cat Rabbit arrived yesterday and it was definitely worth the wait! Thanks for this Rick, it is going straight into the act replacing my Hippity Hop Rabbits. Really nice!" - Ray Oulette - Canada
"FAB Milk Glass is PERFECT!" Thank You! - Joe Lyon, Ohio

"Rick,I received my custom order (special Zombie) and everything looks good. Thank you for all your extra effort and hard work to produce these special items" - Gary Kornfield,Colorado
"I use larger Hippity Hop Rabbits for stage and parlor but wanted a set for close-up venues. I saw the Mini Hippity Hop Rabbits on the Fab Magic web page and fell in love with them, especially after watching the video demo. I ordered them and they just came in the mail. I am very pleased with them and can't wait to put them in my close-up show. Hey, they'd even work well in a small parlor show. What a deal! Thanks Rick for providing such fine products to the magic community. Fab Magic is absolutely FABulous!" - George Mullican
★★★★★
"Peanut Butter Go-Go Is Great! I love it!" - John Brownback

"Received my new Houdini/Vampire Block yesterday. Excellent craftsmanship and really cool method and effect. I had never seen this before. Will want to order the vampire version of accessories!" - James Ashley, California

"Rick, thank you so much for your time this morning with Zach and letting him show you his skills. He's on cloud nine and can't wait to show off his new tricks and skills he learned today. It's always a great experience coming to the FAB Magic shop. See you at magic camp!" -Ryan & Sophia Herbstreith
"I love my FAB Hippity Hop Rabbits - they're the best!" - Mike Egan - Sequim, WA

" I just received my new FAB version of the Peanut Butter Jelly effect. I have owned 3 versions of it now and yours is by far the best I have ever used!" - John Brownback,Illinois

William Schulert (Baffling Bill)

★★★★★

Poof! You're a Frog! Wand

"

Rick, great idea - love it!!

"

..the standard block off rope (rope and block both without any gimmick) that I just purchased from you is really cool. It is one of the few items that can be fully examined both before and after the magic as there is NOTHING to find! "- Butch West




"Just received FAB PB&J and they look great; can't wait to start developing my own routine and to incorporate this into my shows." - Michael Witt

"I bought a set of your Elite Linking Rings and have owned many sets of linking rings, over the years, but the ones I bought from you are, by far, the best I've ever owned! Thanks!"


Captain Steve Abernathy




"I recently visited Colon for the first time. My wife and I very much enjoyed meeting you and your crew at FAB Magic. I want to thank you again for your hospitality that day. It made our visit to Colon so much nicer." - Dave Fitchett




"Thank you so much Rick for a wonderful day at your shop! Will had the best time and he hasn't

stopped talking about and practicing magic since we left! I think you have a new magician in the making!! Thanks again for everything!"

😊

- Nicole Durbin

"Rick, I was in your shop a couple of weeks ago and bought my son several magic tricks for a talent show. I wanted to let you know he won 1st place. The video is on my timeline if you want to see it. Wanted to say thanks for your help and share his success." - Dave Welker


"The FAB Spirit Slates arrived in great condition.I am looking forward to using them. Their quality is excellent and they should last for years." - Greg Vogt


THANK YOU SPONSORS!

COME & SEE FAB MAGIC IN 2 LOCATIONS AUGUST 2 - 5th -

FREE

Entertainment Stage + UNVEILING OF OUR

NEW FAB FACILITY!



NO NEED TO BUY MAGIC ELSEWHERE

- ABSOLUTE GARGANTUA SELECTION !

THERE IS

ALWAYS

SOMETHING NEW UNDER THE SUN AT FAB MAGIC!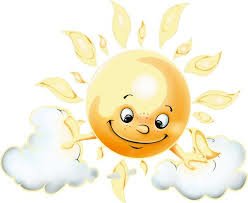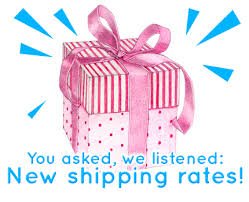 FREE Shipping (continental USA ONLY) On Orders $59 & Over (Under 3lb) - If over 3 lb we will bill you separately for the

exact

shipping cost -

No Handling Fees!

Overseas/Canadian Orders will be calculated separately and we will email you the cost to ship =

$5.50 FLAT SHIPPING UNDER $59.00

with

Free Shipping over $59.00
YES WE HAVE A RETAIL STORE
Open Monday thru Friday 10 am - 5 pm -- Saturdays 10 am - 4 pm
Closed Sundays and Major Holidays

We are located at

212 East State Street

in downtown Historic

Colon, Michigan
The Magic Capital of The World!
You Can Phone Us At - 269.432.4017 or email us at: sales@fabmagic.com

COME & SEE HOW MAGIC IS MADE!
Want to know more about Colon Michigan?


Check out our new history website

- Click HERE


Tweets by fabmagiccolon